CUCURBITS… I BEG YOUR PARDON?… CUCURBITS
Thursday July 01st 2010, 11:03 pm

Each month when the Tigress's can jam canning challenge ingredient has been announced, I've been relieved that it wasn't up to me to choose. Being the only Brit taking part, it seemed such a massive responsibility to come up with a seasonal ingredient that would somehow accommodate all canjammers, travel half way around the world and fit into everyones canning calendar. Then the other day Tigress emailed me to say it was my shot and for a moment I was filled with dread. I say a moment, and it really was just a moment, as if by divine suggestion, the word 'cucurbits' fell from the sky and landed right on my head. The Tigress' Can Jam ingredient for July is cucurbits, but it's cucurbits with a proviso (see below).
In case you aren't familiar with the term cucurbits, it refers to Cucurbitaceae, a plant family commonly known as melons and gourds, including crops like cucumbers, squashes (including pumpkins), loofahs, melons and watermelons…. So what's the proviso? First let's dispense with the loofahs! (too chewy), secondly, pumpkins and winter squashes, they're out. It is most likely too early for them anyways but also they are troublesome ingredients to deal with for hot water processing and I aint taking responsibility for that.
So that leaves cucumbers, a traditional pickling favourite and one I want to learn lots about from you experts over in the US. (By the way, as far as I'm concerned, bread and butter pickle should actually contain what it says on the jar. Likewise 'coffee cake' Anyhow, I digress…) Summer squashes such as courgettes and marrows… ha… gotcha! Of course this is yet another strange difference in the language we share. To all you canjammers in the US, small zucchini and zucchini. I have Sarah at Toronto Tasting Notes to thank for help translating here. And finally, to bring a luscious sweetness to the proceedings, melons of all types.
I'm hoping this group of ingredients is specific enough to make sense as well as being wide enough to cater for everyone. I am finding that Tigress' Can Jam is giving me the opportunity to try new ingredients I've never worked with before, as well as making me approach familiar ingredients in new ways or ways I hadn't got round to trying. I think these cucurbits offer scope for all manner of pickles, chutneys, relishes and jams and I can't wait to see what everyone comes up with, as six months in, the canning done so far has been a total revelation. As previously mentioned, I want to learn how to can my cucumbers like I'm in that Little House on the Praire. Marrows, zucchini to most of you, I've always considered a waste of everybodies time, but I'm now ready to reconsider. There are endless recipes for marrow chutneys and jams and as this vegetable is effortless to grow, I really think it is time to learn to love this clod-hopping monster of a gourd.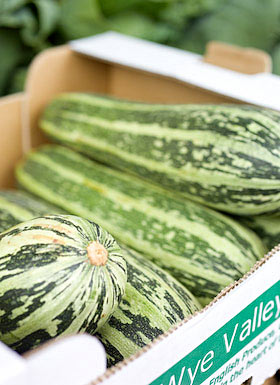 Courgettes, or small zucchini, are one of those glut kitchen ingredients that there are never enough uses for to reduce the surplus mountain, so it will be fabulous if some of you could come up with some essential recipes that the rest of us can't live without.
And then there are the melons…. they fill me with such romantic notions; from the pickled watermelon rinds I've read of and dreamed about tasting, the spicy syruppy concoctions that might be sweet and sour at the same time, and finally, French inspired preserves, combining melon with lemon, or ginger, or raspberries, or peaches, that transport you to a village in Provence. Are you getting the gist?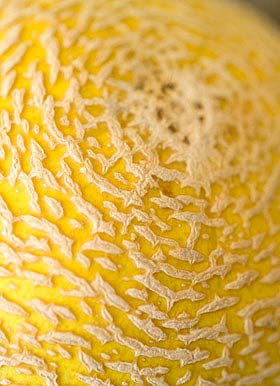 I hope you feel inspired to go off and make cucurbits your own. I can't wait to see what you come up with. If you need to refer to Tigress' canning guide you will find it here. All recipes must be posted between friday july 16 and friday july 23rd, with friday july 23rd at midnight being the cut off point. Tigress has allowed two extra days at the beginning this month so if you are so inclined and you can get your post up on the earlier days, please do! as it will help her to get a head start on the round-up. (Bravo Tigress for all your work).